De Facto were engaged to provide business development and funding support to the Marketing Director at St. Austell Brewery. Jeremy Mitchell, Head of Marketing said:
"Despite being one of the biggest companies in the region, and having significant resources of our own, De Facto's expertise, support and professionalism made all the difference to the success of this project. They advised us to build on our original project idea and introduce a second, much-needed project which had been on our 'back-burner' for a long time. They helped us to develop this more significant programme of investment, and proceeded to secure the funding that meant we could make it happen. The result is a project that will expand and secure existing jobs and help create new employment in St Austell's Brewing Department, help us to deliver increased productivity and sales, and also provide an additional resource to the South West. De Facto became an integral part of our team while the project and funding applications were being developed, and their input was invaluable."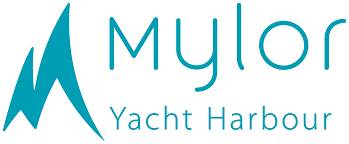 De Facto provided project development and funding support to Mylor Yacht Harbour, securing the vital gap funding that enabled the Directors to pursue an ambitious £4m investment in new harbour infrastructure. Roger & Dinah Graffy said of our contribution:
"De Facto skills are obvious but it is the benefit those skills brought to our project that saved us an enormous amount of time and money. Without De Facto, we are sure that the project would have died, over 100 jobs would not have been safeguarded and our chance to create over 100 jobs would not exist. The significant grant on such a capital-intensive project, having got all the approvals, also helps! Thank you for your work and dedication – and we know many businesses throughout the county would significantly benefit from working with De Facto."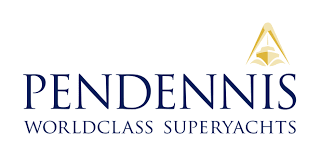 De Facto provided Pendennis Shipyard with support with market research, business planning and funding support. Mike Carr, Managing Director said:
"Our place in the global superyacht market, and ability to compete, for not only new build, but also for valuable refit work was in part secured by the development of a £7.0m refit facility in 2005 In order to achieve investment of this scale, we knew that a public investment from South West Regional Development Agency SIF fund of £2.9m would be required and we appointed De Facto to secure this for us. The grant application process was complex and competitive on a national scale, and De Facto provided us with all the technical (and moral!) support we needed to succeed - and succeed we did. The project was duly completed and the Pendennis has subsequently gone from strength to strength. On the strength of this, we would not hesitate to recommend Ingrid and her team to anyone considering a major investment project."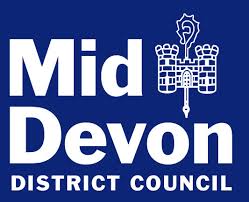 De Facto carried out two projects for Mid Devon taking them right through from idea to implementation. Our client, Catherine Marlow, a senior planning officer said at the time:
"De Facto have been working with Mid Devon District Council on two projects in particular, for nearly four years. The two projects are the Tiverton Pannier Market Scheme and the Crediton Town Square Scheme….these schemes were struggling in embryonic form before De Facto were employed as project managers. Both schemes have now been delivered, and this could not have been achieved by the Council without De Facto. De Facto have provided project development and management services, written funding bid documents, coordinated project teams, developed implementation programmes and financial appraisals, and generally given moral support to the Council when forwarding these ambitious schemes. They have been invaluable and the projects would have been shelved long ago had it not been for them. I have no hesitation in offering a reference for the whole team at De Facto who have been professional, efficient, optimistic and friendly, even at the most difficult moments of the schemes!"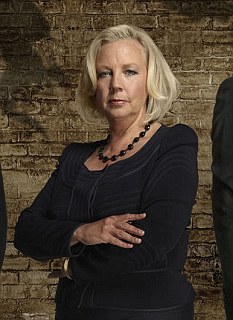 De Facto was appointed to establish the feasibility or otherwise of setting up a Customer Service Centre in Cornwall. The centre will be designed to handle not only Weststar's call handling, call management and bookings, but also provide important customer services to clients in the South West Region. Deborah Meaden, Managing Director, Weststar Holidays Ltd said at the time:
"De Facto were set an extremely tight timescale in which to complete an extensive study for us. The project was completed on time, on budget, in a comprehensive and professional report which we used to inform a multi-million pound investment decision. I would not hesitate to recommend the De Facto team to anybody with a major development proposition."

De Facto was commissioned to support Falmouth University in bidding for what proved to be a successful application for support from HEFCE, the Higher Education Funding Council for England. Dr. Robin Kirby, Strategic Advice to the Vice Chancellor wrote to us with the news:
Dear Ingrid,

A belated happy new year to you, and I'm delighted to report that our Catalyst Fund bid to HEFCE for £653k (£430k for Falmouth) has been fully approved and signed off by HEFCE's Chief Executive. We have just heard the news and I wanted to share it with you straight away. Thank you so much for your work on Catalyst and on Alacrity – over £1.5 million for Falmouth all together, plus £113k for University of the West of England, and £111k for Northumbria University.
Best wishes,
Robin
De Facto was commissioned by the South West Regional Development Agency to undertake research and action planning work leading to a major programme of action which led to the promotion and development of design excellence in the built environment in the South West for years to come.

Andrew Wood,

Senior Planner,

South West RDA wrote:




"I wish to convey the thanks and appreciation of the Architecture, Planning and Built Environment Group for the dedication and enthusiasm of you and your team in carrying out this challenging commission. The final reports represent very high quality pieces of work which will undoubtedly be of seminal importance in guiding the ongoing evolution of Design South West…once again, many thanks for all your hard work."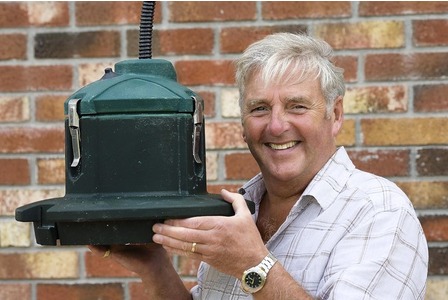 "De Facto provided me with invaluable moral and technical support, no-nonsense advice and a 'never-say-die' belief in what I had created. For three years, De Facto's services and support were effectively the 'virtual company' for AquaStore. De Facto stayed on board until AquaStore had the resources and the credibility to 'go it alone' – and for this I am most grateful. I would recommend De Facto to anybody considering a start up business of any kind.'
Michael Burton, Founder, AquaStore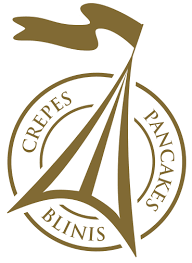 Crepe Cuisine planned a major expansion to meet new market demand. The company required new purpose built production equipment in order to the company increase sales and create jobs. In support of this investment, De Facto was able to secure a grant of £80,000 from the DTI's Selective Finance for Investment fund (SFI). Ron Inglis, Managing Director of Crêpe Cuisine Ltd, said:
"De Facto really helped us get our project off the ground - I do not believe we would have been able to secure the funding without your input - and the opportunity to meet demand from the retailers would have passed us by. Thank you!"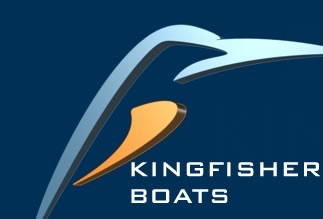 De Facto prepared funding applications and supporting business plans (including a marketing strategy and financial projections), resulting in the offer of a grant of over £250,000 from the DTI's Regional Selective Assistance scheme. Ron Coote, Managing Director of Kingfisher Boats Ltd, told us:
"We were delighted to hear that we had been successful in our application! May we thank you and your staff for all their efforts in pulling all the information together and achieving the funding for Kingfisher Boats Ltd, great well done to everyone! We would not hesitate to recommend your company to others."