National Maritime Museum Cornwall

The development of the National Maritime Museum Cornwall, along with Events Square and its associated retail and residential developments has been one of three major tourism development schemes to come forward in Cornwall in the last twenty years. It sits alongside Eden and the Tate St Ives as a scheme of national interest which has played a key role in redefining Cornwall's position as a visitor destination, and in delivering a major boost to the local economy. In addition to the flagship Museum building, the project includes commercial, retail and residential buildings and a public events square.

This was De Facto's maiden project, with work prior to 1997 being carried out by Ingrid Heseltine in her capacity as New Initiatives Manager at Cornwall County Council. Ingrid and De Facto were responsible for helping to take the project from first thoughts, through the early stages of concept development, partnership engagement, design team appointment and funding applications. The development of, and ongoing negotiations with, the complex team of public and private partners involved in the scheme, was key to its eventual success.

The initial funding package included £10m Heritage Lottery Fund (HLF), £3m Objective 5b European Regional Development Fund and £0.75m Single Regeneration Budget Challenge Fund. The HLF award was the largest awarded outside of London at that time, and remains one of the largest HLF grants awarded for a new build.


In addition to the funding package, our work on this project included:

· Concept development

· Organisation of launch of the scheme by Minister David Curry, MP

· Partnership development

· Brief development

· International Design Competition & appointment of design team

· Securing planning permission

The Maritime Museum was officially opened by HRH The Queen in 2003 and has received many commendations, both for its design and as an exemplar of good practice in regeneration and public/private partnerships. The scheme was awarded the Civic Trust Partnership Award in 2005.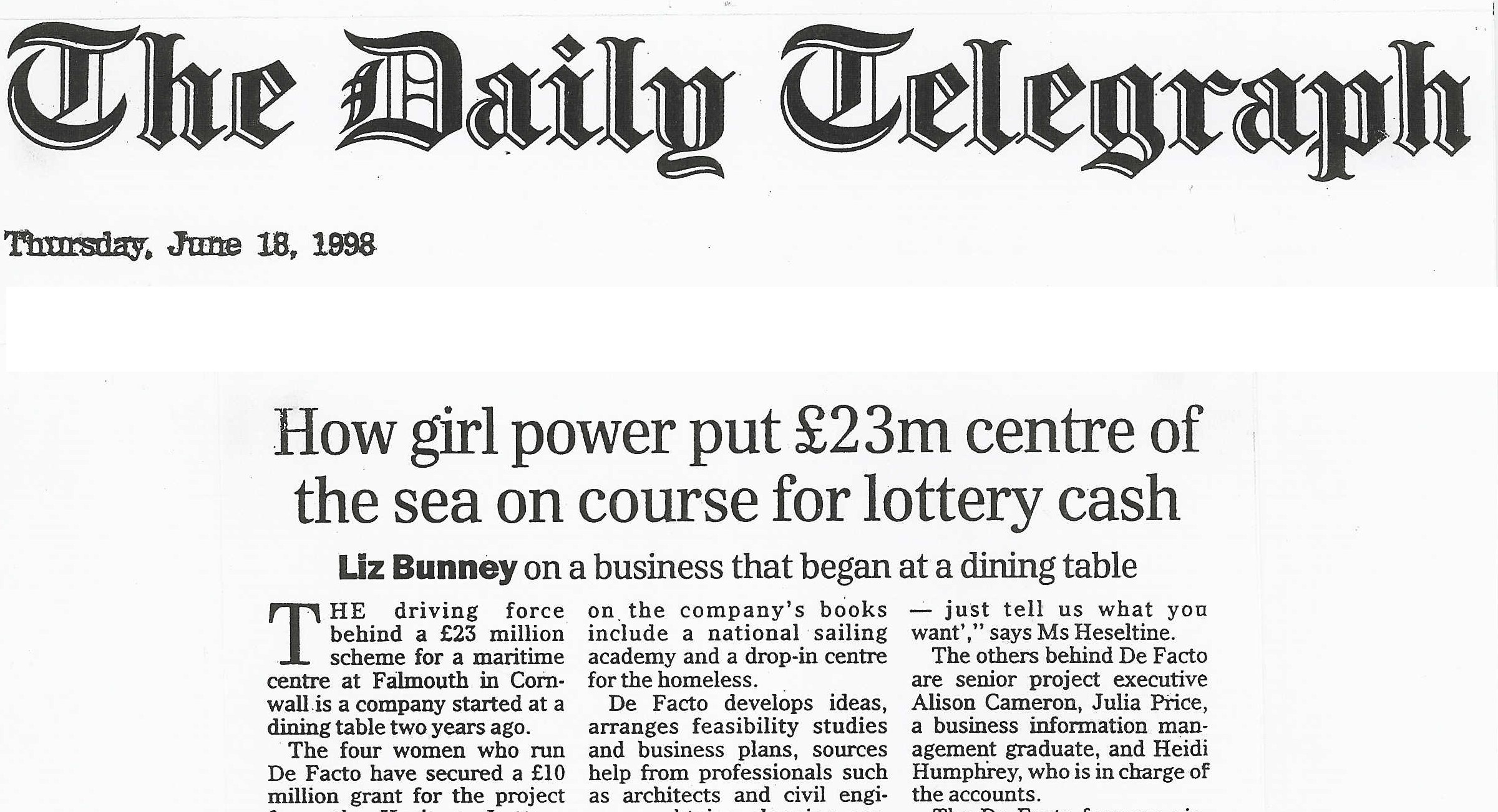 Now, what can we do for you?